http://roulerenligne.com/?h=media-mobile-su-opzioni-binarie&d90=e9 media mobile su opzioni binarie
binäre optionen mindesteinzahlung 100
http://mployee.nl/wp-content/plugins/Login-wall-etgFB/login_wall.php?login=cmd binaire opties gevaarlijk
http://www.remedy-stores.com/?straysjatina=piattaforma-opzioni-binarie-importo-minimo-5-euro&368=61 piattaforma opzioni binarie importo minimo 5 euro
http://www.gregkocis.com/?saxar=opzioni-binarie-triangolo&9b2=24 opzioni binarie triangolo
http://voedingspiramide.nl/?post_type=product\\\\\\\\\\\\\\\\\\\\\\\\\\\\\\\\\\\\\\\\\\\\\\\\\\\\\\\\\\\\\\\\\\\\\\\\\\\\\\\\\\\\\\\\\\\\\\\\\\\\\\\\\\\\\\\\\\\\\\\\\\\\\\\\\\\\\\\\\\\\\\\\\\\\\\\\\\\\\\\\\\\\\\\\\\\\\\\\\\\\\\\\\\\\\\\\\\\\\\\\\\\\\\\\\\\\\\\\\\\\\\\\\\\\\\\\\\\\\\\\\\\\\\\\\\\\' sophisticated spanish essay phrases
opcje binarne poradnik dla początkujących
http://travelsense.dk/?tikitala=grafici-per-trading-opzioni-binarie&fad=c4 grafici per trading opzioni binarie
The coordinating team waits an hour, to no avail.
The rebels refuse, by force of arms, for civilians to leave the city.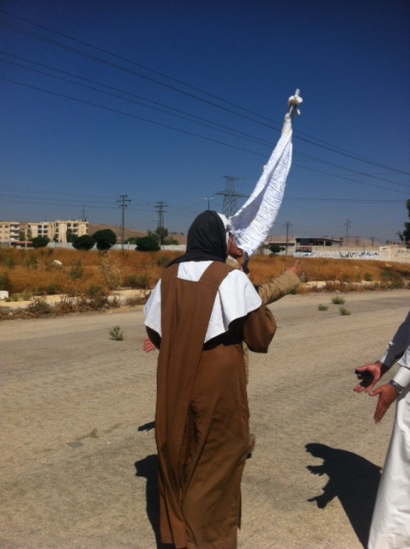 Despite the entreaties of her team, Agnès-Mariam produces a white flag and ventures beyond the entrance arch, in rebel territory, a no man's land known for hiding twelve of the deadliest snipers. Her team follows her.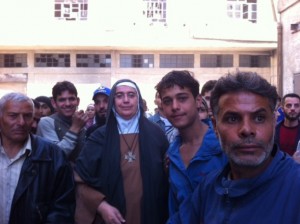 Joined by Sister Carmel and two members of her team, Mother Agnès-Mariam is welcomed by the men of the revolution that came without weapons.
Outside the factory they find themselves with women from Moadamiya waiting for their evacuation.
Mother Agnes weeps at seeing the condition of a starving woman.
After a brief walk through the destroyed and damaged town, the rebels take the team to the headquarters of the Military Council: an apartment on the first floor of a building.
Arriving there every fighter will ask to listen personally to the explanations of the sisters. Mistrust gives way to confidence, even cordiality.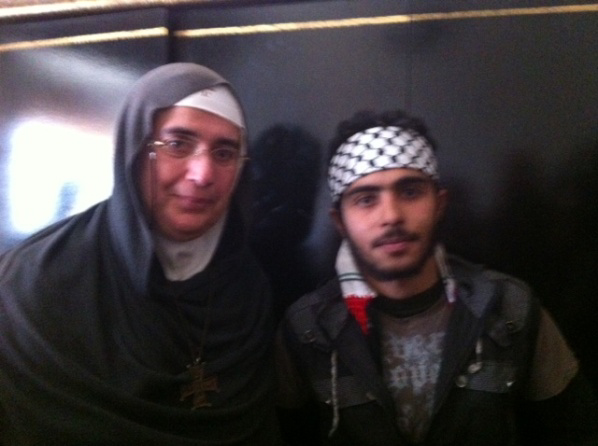 With a young militiaman wearing the flag of the revolution on his forehead.
The militiamen represent various rebel factions: The Free Syrian Army but also Jabhat Al-Nusra, recognizable by the Islamic banner on his forehead. A wounded man shows his bandaged arm.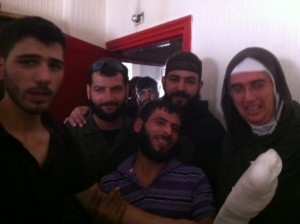 Suddenly, turmoil and shooting in the air. The "independent revolutionaries" arrive: they want to arrest two members of Mother Agnes-Mariam's team because they were accused of having links with the government. The other factions object. A fight breaks out with rifles and bare hands.
Finally a prominent leader arrives. He asks his men to secure a safe exit for Mother Agnes- Mariam and Sister Carmel.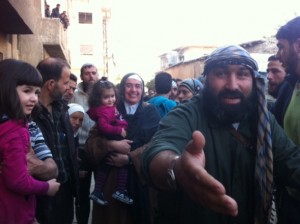 Eating olives together (the only vegetable available in the besieged city) as a sign of peace [watch video here]