SYRIA Eyewitness Report & Analysis
"Coverage of the Syrian war will be remembered as one of the most shameful episodes in the history of the American press."- Stephen Kinzer
The Propaganda War
Wednesday, August 10, 1:00 – 3:30 pm, Cégep du Vieux Montréal (Local 884), 255 Rue Ontario E
Ken Stone will present an eyewitness report and photos from his April 2016 visit to Syria as a member of the Second International Tour of Peace. This group was the first to visit Palmyra after the expulsion of ISIS . This workshop will serve as the Montreal launch of his new e-booklet, "Defiant Syria", now available at Amazon, Kobo, and iTunes.
Ken is a longtime anti-racism activist from Hamilton, frequent commentator on Press TV, and Exec Cttee Member of Syria Solidarity Movement.
Syria & International Law
Thursday, August 11 , 1:00 – 3:30 pm, Université McGill – Pavillon Rutherford (Local 112),  3600 Rue University
Syrian-Canadian Dr. Nour El-Kadri, Engineering Professor at U. of Ottawa and Vice President of the Canadian Arab Federation, will describe the western attempt at regime change in Syria from the point of view of its illegality under international law. He will also discuss how the Syrian government has the right and duty under international law to resist foreign aggression and restore Syria's territorial integrity.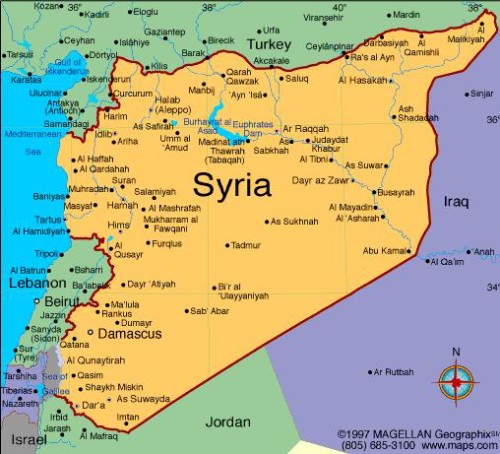 Syria & Palestine
  Friday, August 12, 1:00-3:30 pm, Cégep du Vieux Montréal (Local 982), 255 Rue Ontario E
Dr. Nour El-Kadri , Vice President of the Arab Canadian Association, will discuss the similarities and differences between the Syrian and Palestinian struggles and the solidarity that exists between them. He will also examine the imperialist and zionist actors who cause so much suffering in both societies, as well as the use of racism and religious intolerance to divide them and render them vulnerable to manipulation and exploitation.