July 2, 2017 –  Alamanar News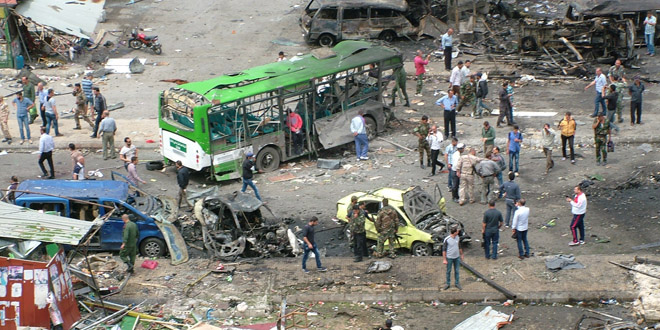 The number of people killed in Sunday's blasts in Syria's capital of Damascus has increased to 13, while at least 29 others have sustained injuries, a medical source told Sputnik.
Earlier in the day, the Syrian state TV reported that at least eight people were killed and 12 others were injured as a result of the explosion perpetrated by a suicide bomber near the Tahrir square.
Two other explosions could have occurred in the Syrian capital, however, the security services managed to foil the plot and intercept explosive-laden cars.
"The number of casualties in this morning's terrorist explosions in Damascus has increased to 13, 29 others were wounded," the source said.
The source noted that the number of casualties may rise as killed and injured people, including those in grave condition, have been still arriving in hospitals.