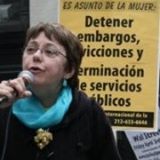 Sara Flounders is Co-Director of the International Action Center, co-author of 10 books exposing U.S. wars and for decades an organizer of anti-racist, social justice and antiwar movements in the U.S. She traveled several times to Syria and other countries targeted by U.S. imperialism. Her writings appear on Workers.org and other sites. She is an organizer with United National Antiwar Coalition – UNAC and National Coalition to Protect Civil Freedoms.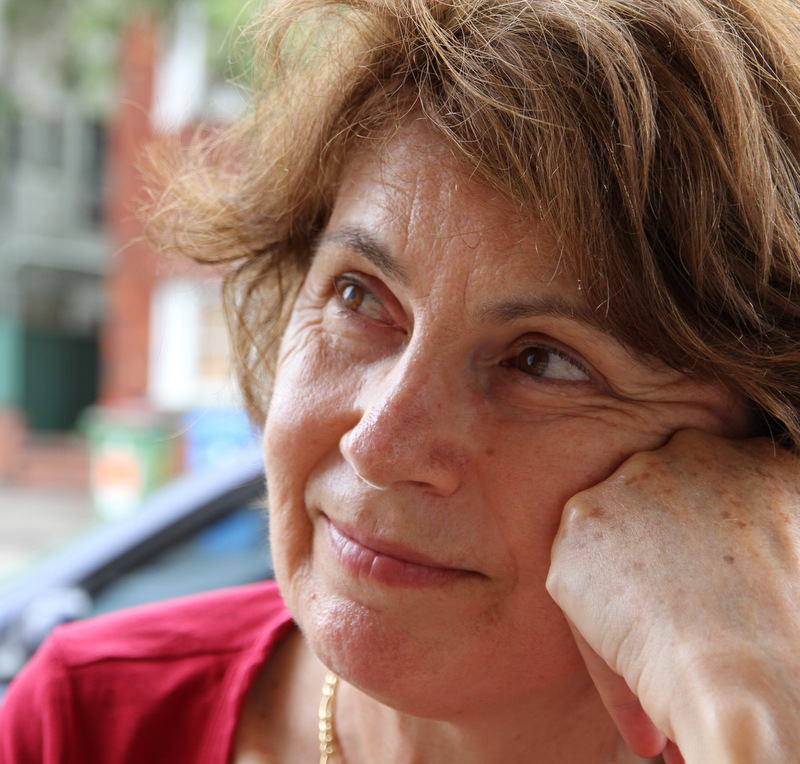 Susan Dirgham is the National Coordinator of "Australians for Mussalaha (Reconciliation) in Syria", which was set up when Mother Agnes Mariam visited Australia in October 2012. Susan taught at the British Council in Damascus for 2 years. She has visited Damascus twice since the beginning of the crisis in Syria.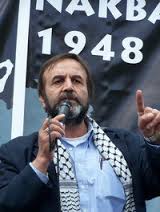 Ali Mallah is an anti-war and community activist. He is on the National Steering Committee of the Canadian Peace Alliance, the coordinating committee of the Toronto Coalition to Stop the War, is a board member of the Centre for Social Justice and is a union activist.
He is a a former Vice-President of the Canadian Arab Federation, and is on the Board of Directors of Alternatives Canada, Urban Alliance on Race Relations and the Anti-Racism Task force.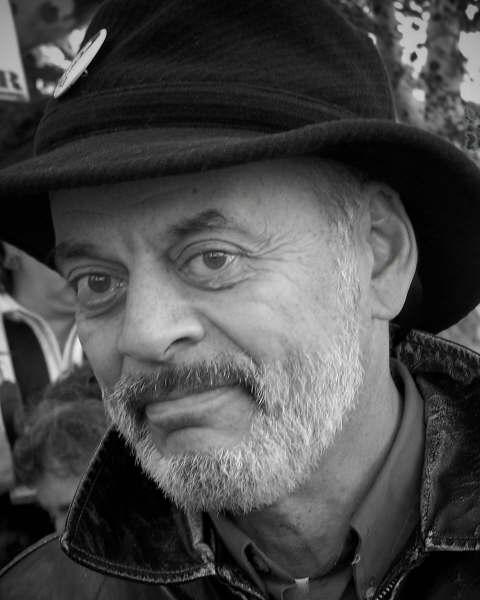 Ken Stone is a veteran anti-war, anti-racist, social justice, and environmental activist in Hamilton, Ontario, Canada. He is the Treasurer of the Hamilton Coalition To Stop The War, a Steering Committee member of the Canadian Peace Alliance, and a former Central Committee member of the Global March to Jerusalem. He has written a number of letters and articles on the Syrian crisis for the Hamilton Spectator and Global Research and appeared numerous times on Press TV.

Dr. Paul Larudee is a former Ford foundation project supervisor and Fulbright-Hays lecturer in Lebanon, and a U.S. government advisor to Saudi Arabia. He is co-founder of the movement to break the Israeli siege of Gaza by sea, and was one of the Gaza Flotilla captives taken by Israel in 2010.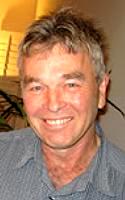 Rick Sterling is a retired electronics / aerospace engineer. He has supported struggles against imperialism and for justice in Africa, Latin America and the Middle East since the early 1970′s and is currently on the boards of Mt Diablo Peace Center in Walnut Creek and the Task Force on the Americas in Marin.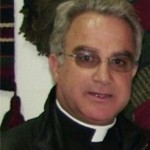 Father Labib Kobti was born in Lebanon, studied at the Latin Patriarchate Seminary of Jerusalem, and later taught at at Terra Santa College in Bethlehem. He has a PhD in Canon Law and a Masters in Ecclesiology.
Since being ordained as a priest in 1975, Father Kobti has ministered in Palestine, Jordan, and Lebanon. He is the founder of the Christian, English-Arabic magazine al-Bushra, and has for the past two decades ministered in California and western USA, worked tirelessly on justice and peace issues worldwide, and won numerous awards. For a full bio and list of his achievements, see here.
Dr. Issa Chaer is a humanitarian and peace activist and political analyst on the Middle East with interest in regional geopolitics, interfaith relations and the role of sectarianism in the Middle East. He is a member of the International Interfaith Peace and Reconciliation Group for Syria and he co-founded the Syrian Social Club in the UK and Syrian Youths in Britain to rebuild community bridges and mitigate media bias. He organizes events, writes articles and has made over 100 personal TV and news network appearances.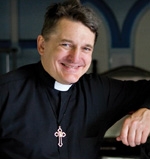 Father Dave Smith has been Parish Priest of the Holy Trinity Anglican church in Dulwich Hill, New South Wales, Australia since 1990. A highly credentialed Martial Artist and former professional boxer, he uses boxing training in anger management for at-risk youth, twice earning "Citizen of the Year" and nominations for "Australian of the Year". He also campaigns for human rights in Palestine and Syria. Dave is married with four beautiful children. You can meet him at his website.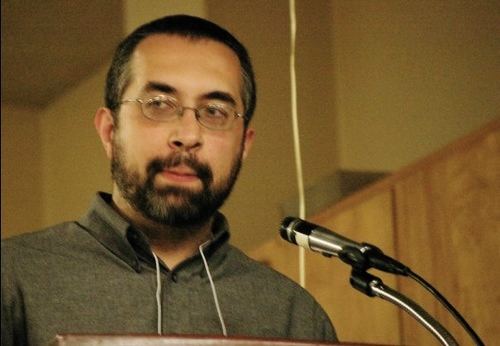 Navid Nasr is an activist and analyst of world events. He is a former member of various left organizations, and is presently unaffiliated. He has worked in media for the last 12 years, and presently hosts the radio show "Bullet Points" on the Voices of the 99 Percent radio network. He also edits the website Newsasitturns.com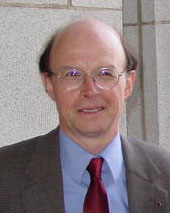 Richard Becker is the Western (U.S.) Region Coordinator of the A.N.S.W.E.R. – Act Now to Stop War & End Racism – Coalition, based in San Francisco. He has been a key organizer of many demonstrations protesting U.S. intervention in the Middle East over more than two decades. Becker is the author of Palestine, Israel, and the U.S. Empire (2009), and is a frequent contributor to the Liberation News website.