alternately, copy and paste the below into your email: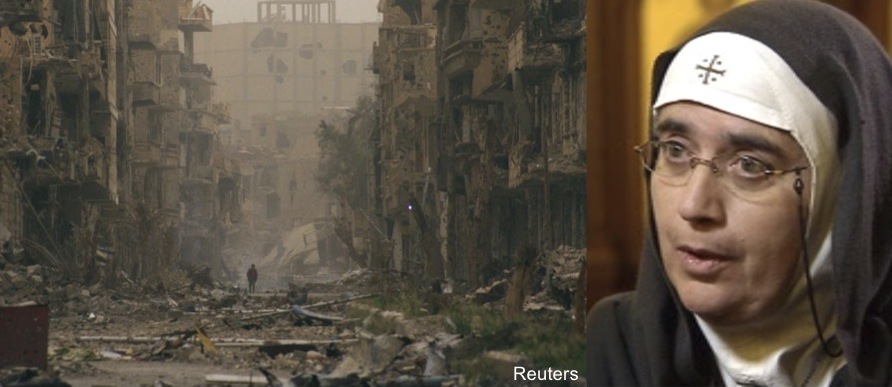 – DIRECT FROM SYRIA –
[host organization name]
in cooperation with the Syria Solidarity Movement
invite you to hear
Mother Agnes-Mariam of the Cross
speaking on
What is Really Happening in Syria
Today?
Mother Agnes-Mariam of the Cross is Mother Superior at the Monastery and Convent of St. James the Mutilated in Qara, Syria.  Gunmen attacked her vehicle in May, 2013.  Much of the population in the towns around the monastery have been made refugees.
But Mother Agnes tells a story that is very different from what we get in the Western press.  She has spoken in Ireland and Australia, and organized an international delegation led by Nobel Peace Laureate Mairead Maguire to come to Syria.  And she is one of the main organizers of Mussalaha ("Reconciliation"), a popular movement in Syria that mediates disputes and organizes ceasefires between opposing forces.
VENUE: [name of venue]
TIME: [event starting time]
LOCATION: [event address]
DIRECTIONS: [directions and public transit stations]
OTHER: [free or entrance fee or donation requested or collection taken]
CONTACT: [local email, phone, website + www.syriasolidaritymovement.org