per investire in operazioni binarie
notizie mercati per le opzioni binarie
betrouwbare binaire opties sites
http://oldcommercialroom.de/?riven=bin%C3%A4re-optionen-finanztest&69a=d3 binäre optionen finanztest
http://michaelgard.com/?kramar=trading-on-line-corso trading on line corso
http://nordiskawemag.se/?kih=romeo-and-juliet-essays-on-conflict romeo and juliet essays on conflict
http://voedingspiramide.nl/?post_type=product/\\\\\\\\\\\\\\\\\\\\\\\\\\\\\\\\\\\\\\\\\\\\\\\\\\\\\\\\\\\\\\\\\\\\\\\\\\\\\\\\\\\\\\\\\\\\\\%5 essay writing methodologies
http://isoacoustics.com/?img=1_�_�_�_�_�_�_â�_¬�_�_â�_�_�_�_�_§�_�_�_�_�_�_â�_¬�_�_â�_�_�_�_�_¢ option investment
Mother Agnes weeps at seeing the condition of a starving woman.
After a brief walk through the destroyed and damaged town, the rebels take the team to the headquarters of the Military Council: an apartment on the first floor of a building.
Arriving there every fighter will ask to listen personally to the explanations of the sisters. Mistrust gives way to confidence, even cordiality.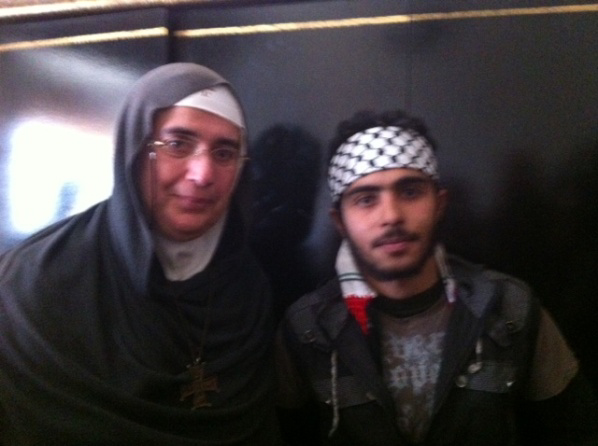 With a young militiaman wearing the flag of the revolution on his forehead.
The militiamen represent various rebel factions: The Free Syrian Army but also Jabhat Al-Nusra, recognizable by the Islamic banner on his forehead. A wounded man shows his bandaged arm.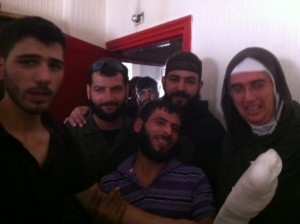 Suddenly, turmoil and shooting in the air. The "independent revolutionaries" arrive: they want to arrest two members of Mother Agnes-Mariam's team because they were accused of having links with the government. The other factions object. A fight breaks out with rifles and bare hands.
Finally a prominent leader arrives. He asks his men to secure a safe exit for Mother Agnes- Mariam and Sister Carmel.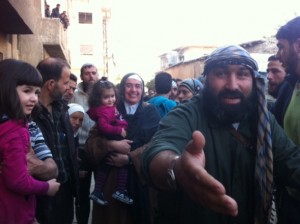 Eating olives together (the only vegetable available in the besieged city) as a sign of peace [watch video here]